Working for experience providers since 2003
Experiences4all was created when answering the phone and saying "Flights for all, driving for all, horseriding for all and shooting for all vouchers - how can I help you?"... became too much of a mouthfull !!

These brands are all trading names for e-Logbooks Ltd, which started in 2002 offering an electronic logbook system for pilots. In 2003, flights4all.com was our first experience vouchers enterprise and since then we've been an agent for hundreds of small businesses selling vouchers on their behalf, and doing their paperwork.
Our strong specialisation in regional SEO (search engine optimisation) caused us to created a suite of websites leveraging this expertise - Northern Ireland, Scotland, Wales, East Anglia, the South East, the South West, the North East, the North West and the Midlands. We also have a whole host of other websites which act as feeders to our regional sites.

On April 1st 2017 e-Logbooks Ltd effectively ceased trading and and Vouchers4all Ltd took over all contracts and activities. This has been done to simplify the ownership structure and also to enable the forthcoming launch of an entirely new concept, we call them 'vocational experience vouchers' and expect to hear from us SOON.
Join us! Does £50 help you decide?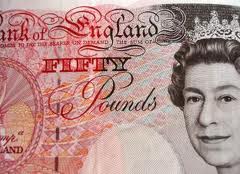 We have a large, fast, efficient suite of software which enables us to communicate brilliantly with potential customers, and which also makes advertising and selling with us easy peasy. Operators who sign up with us simply set up a profile, show us relevant insurance, create their promotions and start selling. When they have entertained their guests and want to be paid they simply mark the voucher as 'used', and we pay them. It's that simple - no paperwork, no fuss. Since 2003 we've turned over more than £3m and we've never missed payment to ANY operator.

Join us now and we'll credit £25 to your account as soon as you have promotions in place, and £25 as soon as you have your first sale.
Please call us for more details, we'll be happy to put you in touch with existing operators who will freely recommend us - customers leave us lots of testimonials too.